DIAMOND SELENA RING
Regular price
Sale price
$4,960.00
Unit price
per
DESCRIPTION

The Diamond Selena Ring is a one-of-a-kind ring, handmade in recycled 14k yellow gold. Diamond is known for being the hardest natural material with sparkle and fire that is unmatched. Romans believed diamonds to be splinters of fallen stars. A treasured stone for centuries, diamonds symbolize love and prosperity today. This 0.98ct oval rose cut diamond is beyond sparkling and would make a perfect engagement ring or stacking band. The simple prong setting sits low on the finger and allows light from all angles to bounce inside and radiate out of the diamond. There is one small natural inclusion, that is the perfect identifying birthmark so you will always know this stone is yours. Named the Selena ring after the radiant April-born Mexican-American singer Selena Quintanilla. May this ring bring you all the love, prosperity, and brilliance.

Note: This ring is final sale! No returns or exchanges.
DIMENSIONS

6.5mm x 8.5mm Setting, 1.75mm Back Of Band.

NATURAL GEMSTONE

0.98ct Rose-cut Oval Diamond.
METAL

2.7g 14k Solid Yellow Gold.
CARE

While diamonds are one of the strongest, hardest materials on earth, if they are not cared for, they are still susceptible to the damage of everyday wear. However, it is not usually the stone that's in immediate danger – it's often the diamond's setting. But, even a diamond can lose some of its gorgeous shine if it's not regularly cleaned.
SHIPPING & RETURNS

Shipping Policy:

- Free USPS (5 business days) shipping on domestic orders $200+  

- International shipping available to select countries!

- Orders over $200 require signature for delivery.

- Most of our pieces are handmade to order just for you. Our stock pieces usually take 1-2 weeks to make. Any order with engraving or personalized stone arrangements usually take 2-3 weeks to make. Bespoke Gems and custom orders typically take 6-8 weeks before shipping.

Rush orders or in stock items may ship faster, please email hello@starlingjewelry.com for availability.  

Return Policy:

- All engraved or custom pieces, bespoke gems, one of a kind pieces, compass charms, sample sale or international orders are final sale.

- 14-Day Returns/Exchanges For Domestic Orders ($10 return shipping fee)

For more detailed information on our shipping & returns policy, click here!
Find Your Size
For the most accurate ring size, order a free ring sizer here.
---
RINGS
Ring sizes can vary depending on your personal fit preference! In order to find your most accurate size, we recommend you measure an existing ring whose fit you like the best. If you don't have a ring to measure, you can purchase a ring sizer here, or measure your finger using the method below.
---
Measure An Existing Ring
---
Find one of your best fitting rings
Measure the inside diameter of the ring in millimeters
Use the chart below to find your proper ring size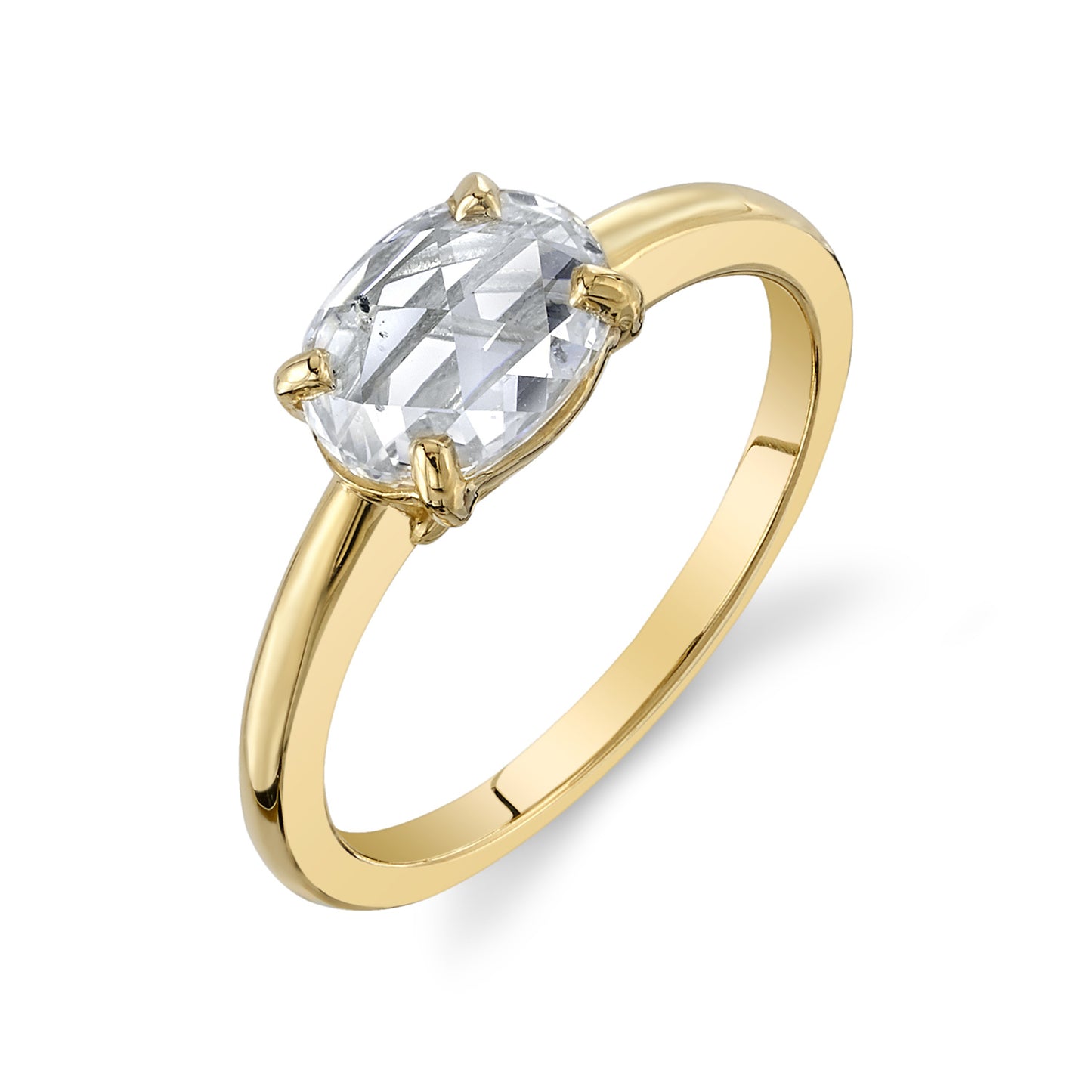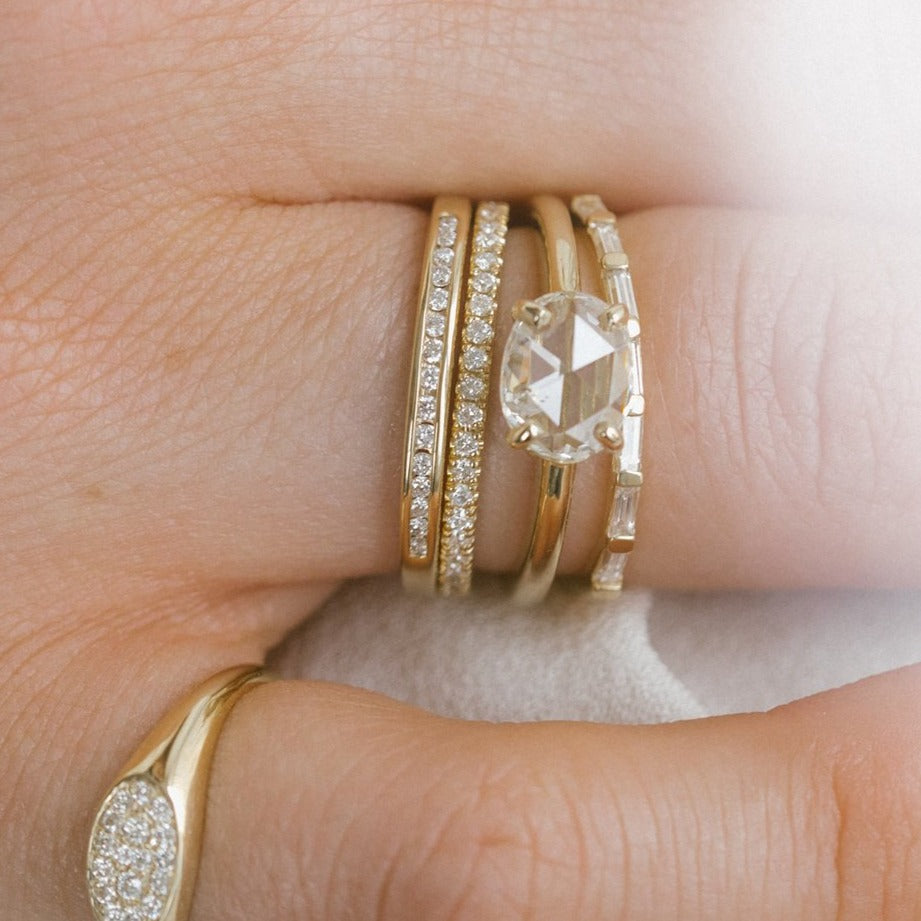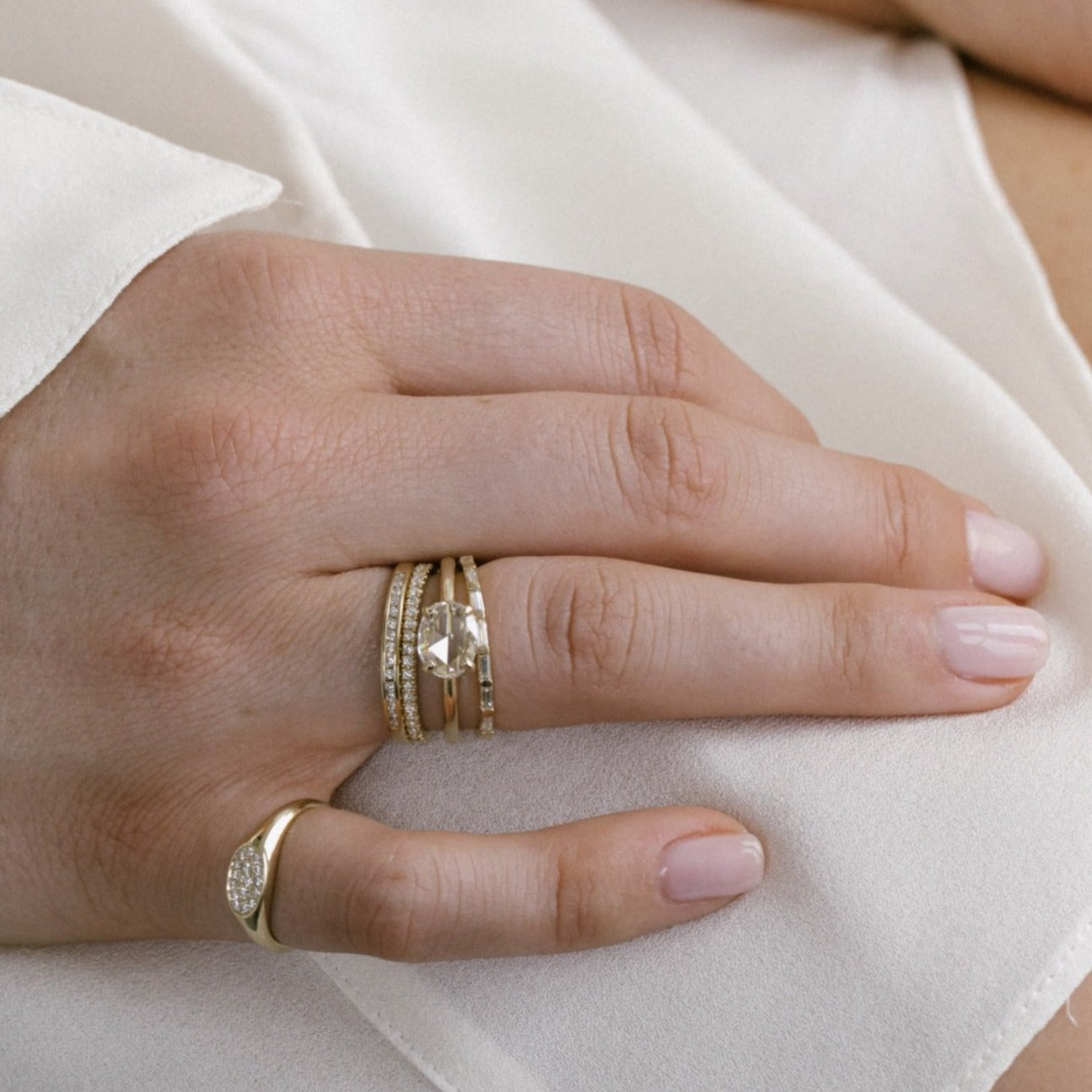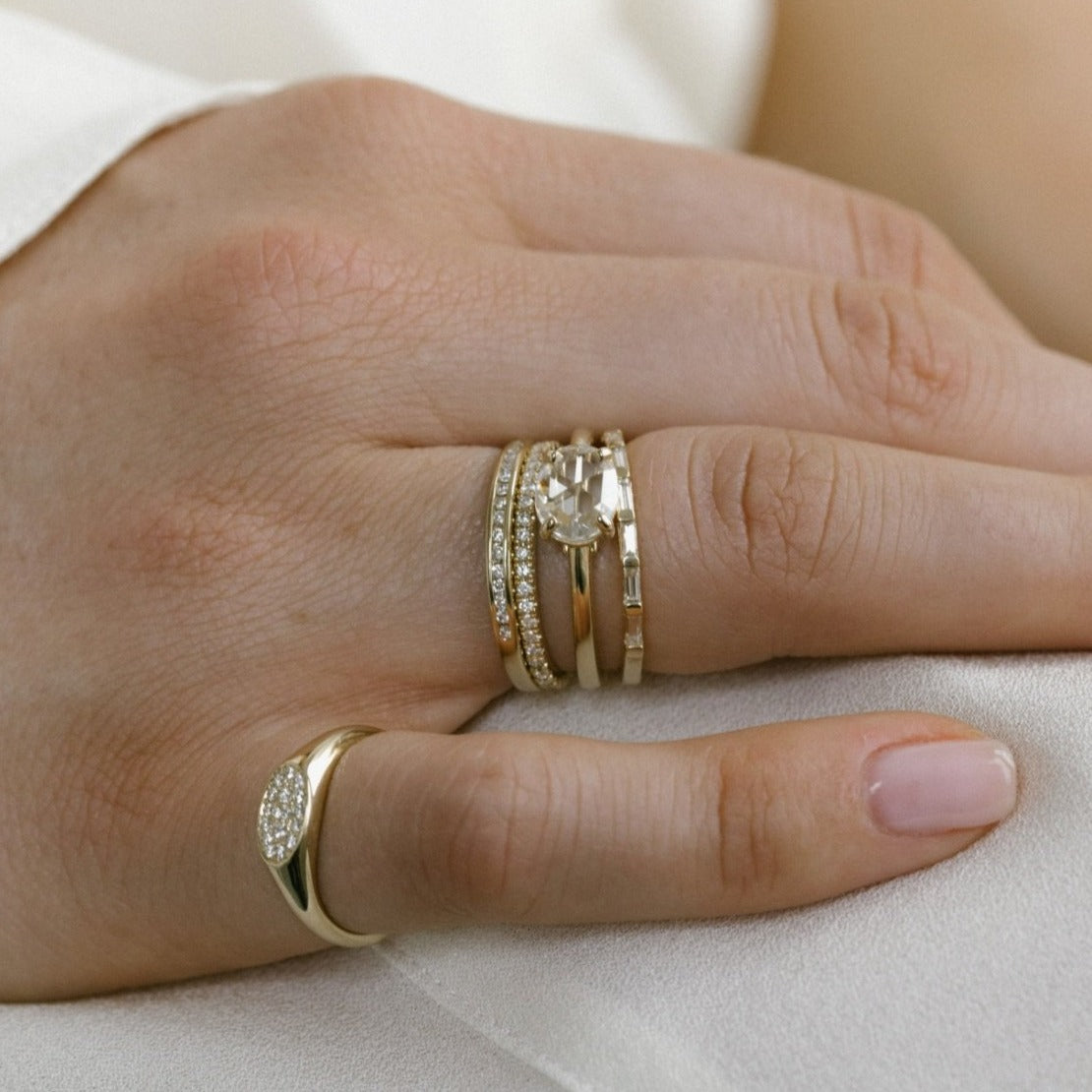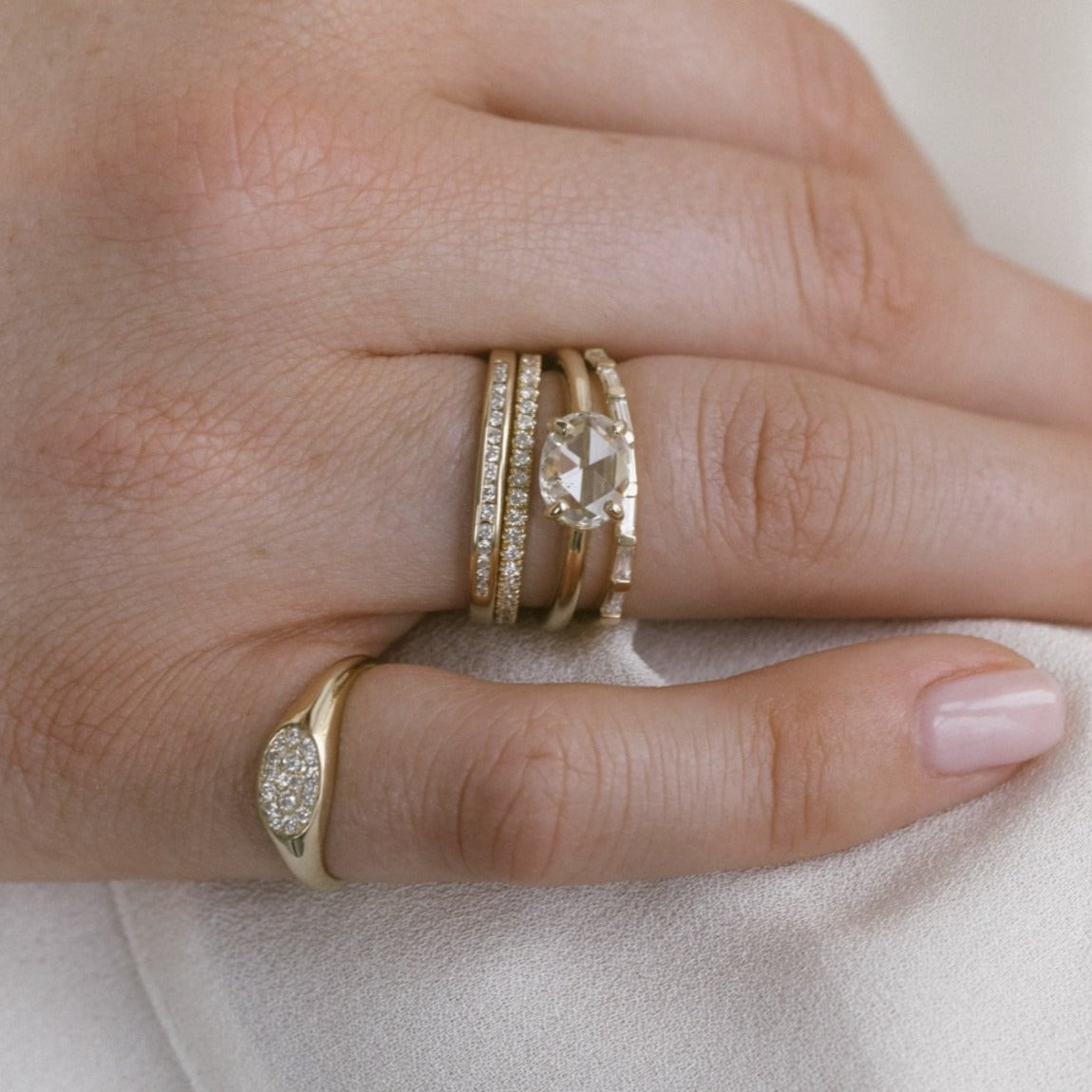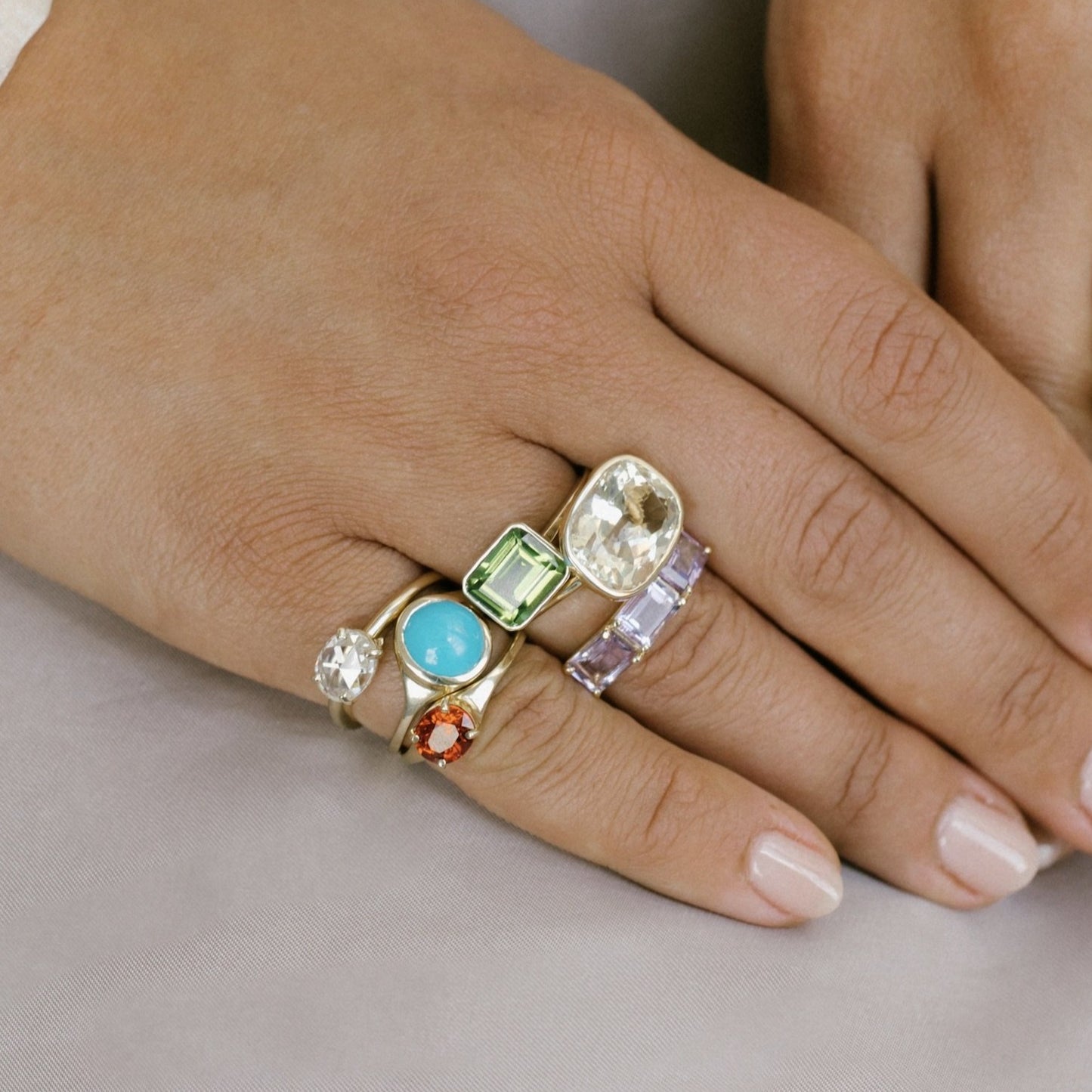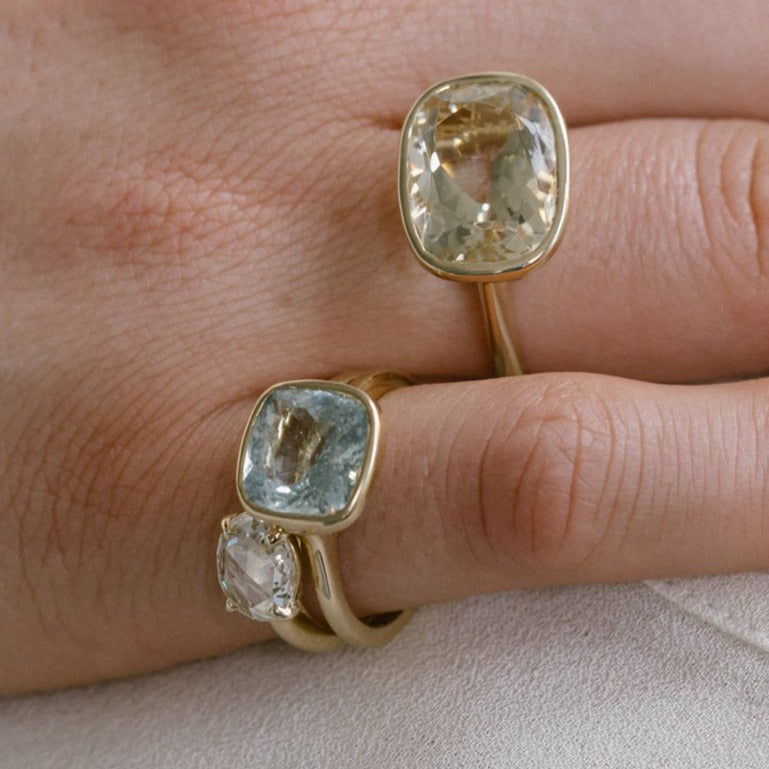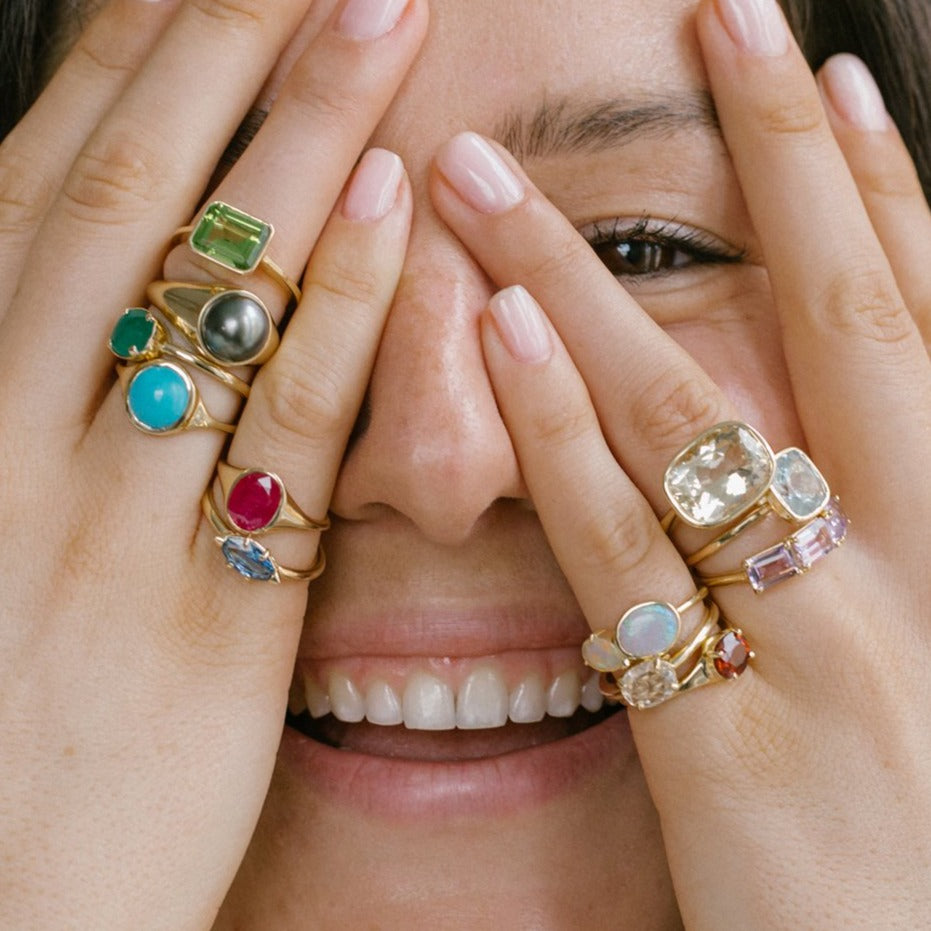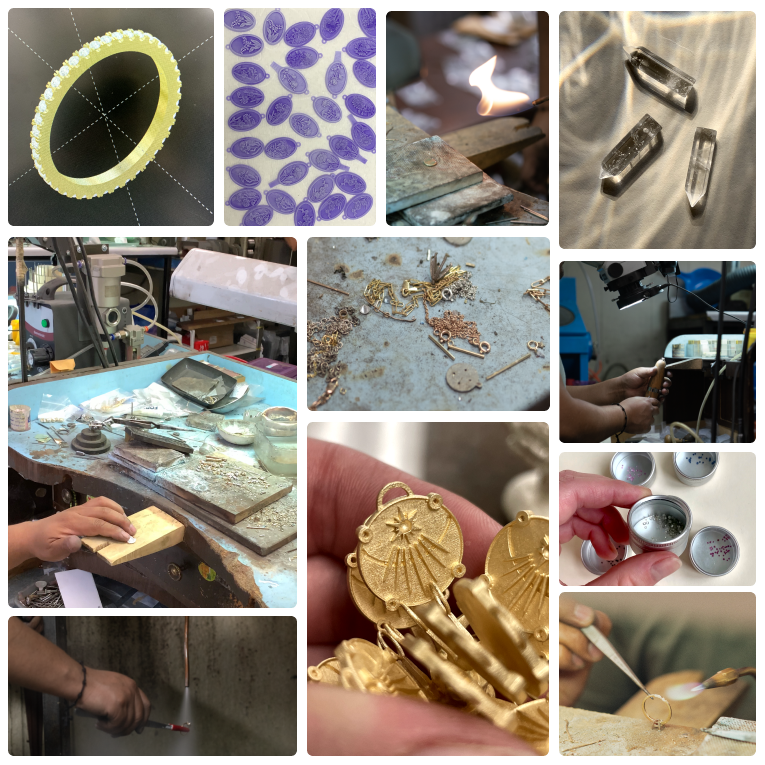 We are proud to say all of our jewelry is handmade in Downtown Los Angeles. Every little detail is done by hand, from refining old gold pieces, reclaiming diamonds, sketching, creating 3D CADs, printing wax models, making molds, lost wax casting with our recycled 14k gold, tumbling the metal casting, sanding, soldering, polishing, setting, engraving and finishing. Each piece is handled with care as it arrives to you, including folding every box, tying every ribbon, and shipping with services we trust.
MORE TO LOVE
Regular price

From $1,030.00

Regular price

Sale price

From $1,030.00

Unit price

per

Regular price

From $550.00

Regular price

Sale price

From $550.00

Unit price

per

Regular price

From $360.00

Regular price

Sale price

From $360.00

Unit price

per

Regular price

From $400.00

Regular price

Sale price

From $400.00

Unit price

per

Regular price

From $340.00

Regular price

Sale price

From $340.00

Unit price

per

Regular price

From $670.00

Regular price

Sale price

From $670.00

Unit price

per

Regular price

From $200.00

Regular price

Sale price

From $200.00

Unit price

per

Regular price

From $410.00

Regular price

Sale price

From $410.00

Unit price

per

Regular price

From $90.00

Regular price

Sale price

From $90.00

Unit price

per

Regular price

From $250.00

Regular price

Sale price

From $250.00

Unit price

per

Regular price

From $140.00

Regular price

Sale price

From $140.00

Unit price

per

Regular price

From $140.00

Regular price

Sale price

From $140.00

Unit price

per

Regular price

From $480.00

Regular price

Sale price

From $480.00

Unit price

per

Regular price

From $4,690.00

Regular price

Sale price

From $4,690.00

Unit price

per

Regular price

From $175.00

Regular price

Sale price

From $175.00

Unit price

per

Regular price

Sale price

$170.00

Unit price

per

Regular price

From $460.00

Regular price

Sale price

From $460.00

Unit price

per

Regular price

From $570.00

Regular price

Sale price

From $570.00

Unit price

per

Regular price

From $260.00

Regular price

Sale price

From $260.00

Unit price

per

Regular price

From $250.00

Regular price

Sale price

From $250.00

Unit price

per

Regular price

From $180.00

Regular price

Sale price

From $180.00

Unit price

per

Regular price

From $540.00

Regular price

Sale price

From $540.00

Unit price

per

Regular price

From $120.00

Regular price

Sale price

From $120.00

Unit price

per

Regular price

From $610.00

Regular price

Sale price

From $610.00

Unit price

per

Regular price

From $340.00

Regular price

Sale price

From $340.00

Unit price

per

Regular price

From $80.00

Regular price

Sale price

From $80.00

Unit price

per

Regular price

From $610.00

Regular price

Sale price

From $610.00

Unit price

per

Regular price

From $2,520.00

Regular price

Sale price

From $2,520.00

Unit price

per

Regular price

From $1,750.00

Regular price

Sale price

From $1,750.00

Unit price

per

Regular price

From $610.00

Regular price

Sale price

From $610.00

Unit price

per

Regular price

From $140.00

Regular price

Sale price

From $140.00

Unit price

per

Regular price

From $3,100.00

Regular price

Sale price

From $3,100.00

Unit price

per

Regular price

Sale price

$110.00

Unit price

per