Our Story
Jewelry is more than just a beautiful object. It holds a story, a narrative of connection and intimacy, that evolves along with its wearer. Ignited by this idea, Starling was created to craft elegantly minimal, ethically-sourced pieces that can be paired and personalized, shared and passed down. We want you to make each piece - truly your own.
Our vision is to create jewelry that is ultimately transformed by, and reflective of, the lives of those that wear it. Founded in 2016, we believed there could be a better option out there for customers, a company that offered the workmanship of couture jewelry, with an ethical backbone to inspire transparency and sustainability in the jewelry industry from the perspective of someone in the industry, all with an honest pricing model. Delicate, yet wearable - sentimental, yet modern - aspirational, yet attainable – Starling pieces are meant to be part of your life story.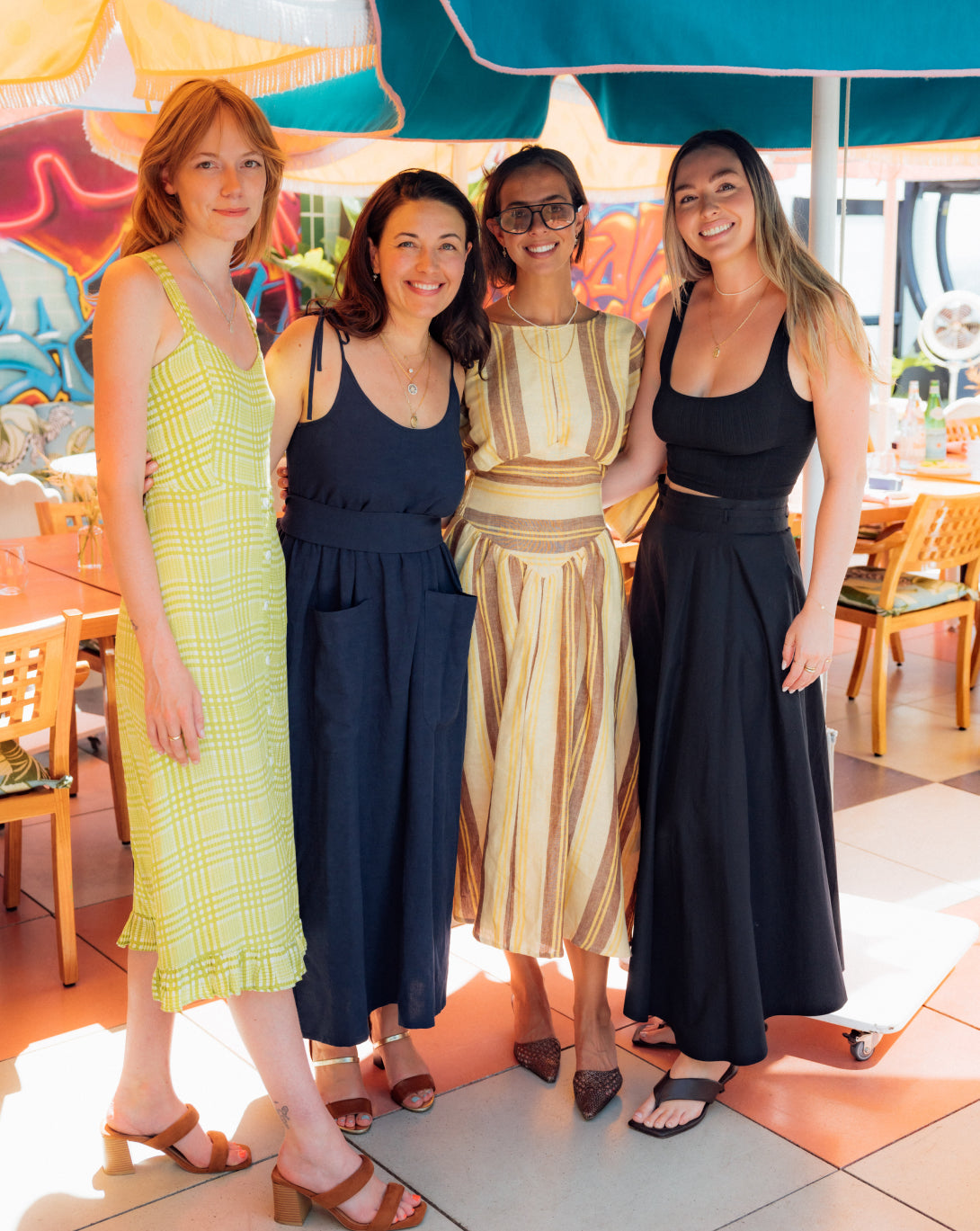 Our Team
All Starling jewelry is entirely made by hand in Los Angeles, California. We pay fair American wages to our close-knit family of creative collaborators and craftspeople. Our team is comprised of best skilled artisans in the city, with many of our metal-smiths, stone setters and casters 3rd and 4th generation jewelers. Our founder, Chelsey Bartrum, a graduate from the Gemological Institute of America, sources only the highest quality stones and metals, at the fairest price. Bartrum also personally inspects each and every stone, allowing for unparalleled quality control.
Fascinated by adornment and design throughout her childhood, Chelsey Bartrum was pursuing a Master's Degree in nursing, when a visit to Chetumal, Mexico, ignited a life-changing decision. Inspired by the color and craft of Central America, Bartrum decided to forgo nursing school in favor of settling in Santa Fe, New Mexico. It was here where she would begin a longtime apprenticeship with a master goldsmith and a rewarding job at a boutique silversmith's gallery. A decade later, Bartrum's extensive jewelry design experience includes a Graduate Gemologist degree from Gemological Institute of America and time spent working alongside master goldsmiths and designers throughout the United States, including Janis Savitt, Scosha, Loree Rodkin and Pippa Small.In 2016, Bartrum founded her own line, Starling, a culmination of her years of training and her passion for creating accessible fine jewelry, for everyday wear. With the birth of her daughter in late 2019, she relaunched Starling's modern mama and mini heirloom bracelets, that have quickly become the brands best selling pieces.
Meet Our Sister Company, Heirloom Revival
Heirloom Revival is here to help you recycle and remake your most precious objects.
Learn More