Diamond Pebble Charm
Regular price
Sale price
$220.00
Unit price
per
DESCRIPTION

Just like us, the Diamond Pebble Charms are all unique - no two pebbles are the same.

The Pebble Charm celebrates individuality, inspired by creativity and uniqueness. Through the month of November, 100% of profits from the sale of each Pebble Charm will benefit P.S. Arts, a charity dear to our hearts that aims to increase creativity by providing arts education in under-resourced schools.

Each charm is one-of-a-kind and organically crafted in 100% certified post-consumer recycled materials, featuring a diamond and solid 14k gold.

Product is Charm Only. Added Chain Separately.
DIMENSIONS

3-4mm Wide x 8-9mm (Long Including Jump Ring). Each Pebble is unique and dimensions may vary. Each pebble sold individually, add chain separately.
NATURAL GEMSTONE

0.01ct Post-Consumer Recycled Diamond, H/VS
METAL

0.4-0.7gr Post-Consumer Recycled 14k Yellow Gold

CARE

While diamonds are one of the strongest, hardest materials on earth, if they are not cared for, they are still susceptible to the damage of everyday wear. However, it is not usually the stone that's in immediate danger – it's often the diamond's setting. But, even a diamond can lose some of its gorgeous shine if it's not regularly cleaned.

Solid 14-karat gold can sustain daily wear and will generally not tarnish. Clean with an organic cleaning solution, rinse with warm water, air dry and polish with a lint-free polishing cloth.
SHIPPING & RETURNS

Shipping Policy:

- Free USPS (5 business days) shipping on domestic orders $200+  

- International shipping available to select countries!

- Orders over $200 require signature for delivery.

- Most of our pieces are handmade to order just for you. Our stock pieces usually take 1-2 weeks to make. Any order with engraving or personalized stone arrangements usually take 2-3 weeks to make. Bespoke Gems and custom orders typically take 6-8 weeks before shipping.

Rush orders or in stock items may ship faster, please email hello@starlingjewelry.com for availability.  

Return Policy:

- All engraved or custom pieces, bespoke gems, one of a kind pieces, compass charms, sample sale or international orders are final sale.

- 10-Day Returns/Exchanges For Domestic Orders ($10 return shipping fee)

For more detailed information on our shipping & returns policy, click here!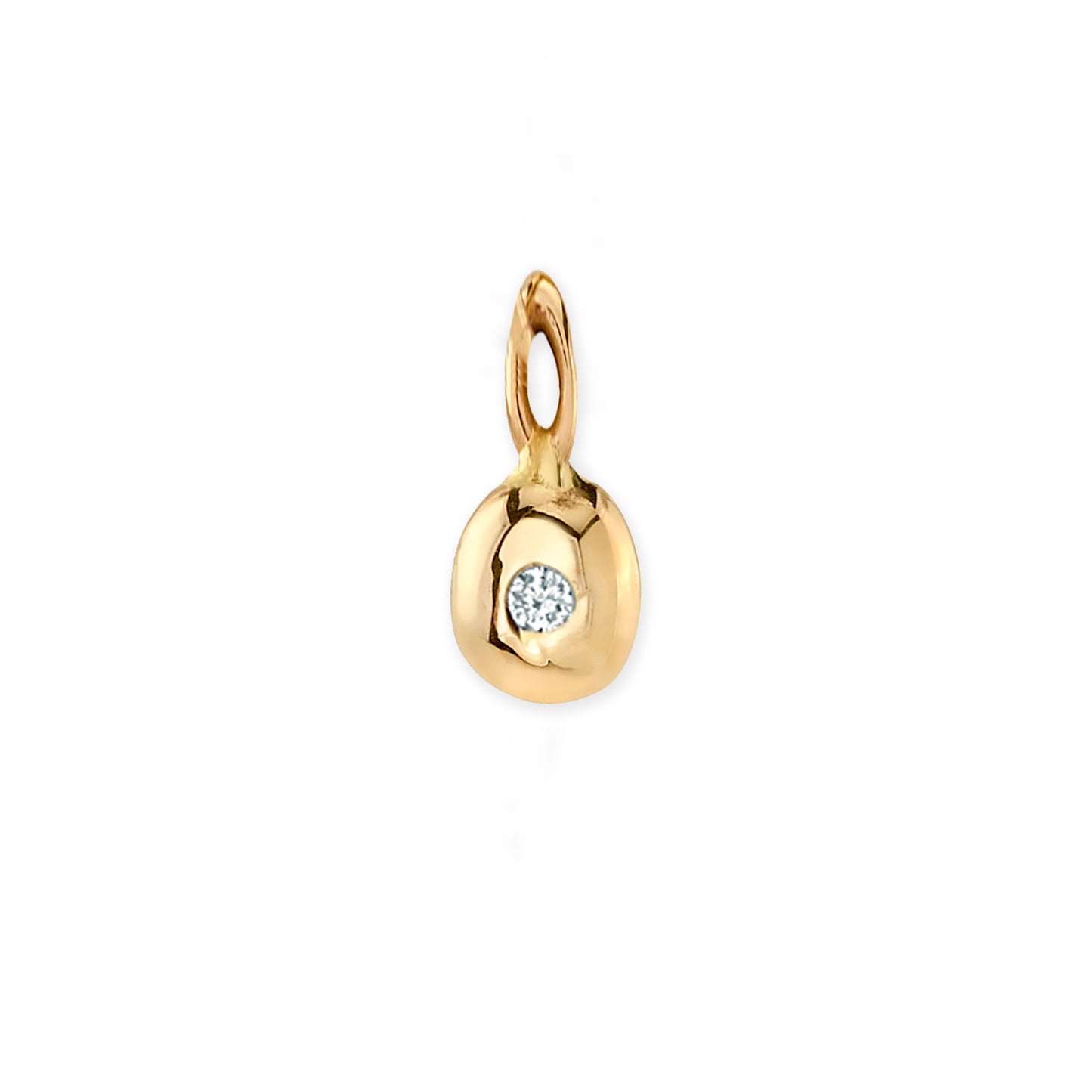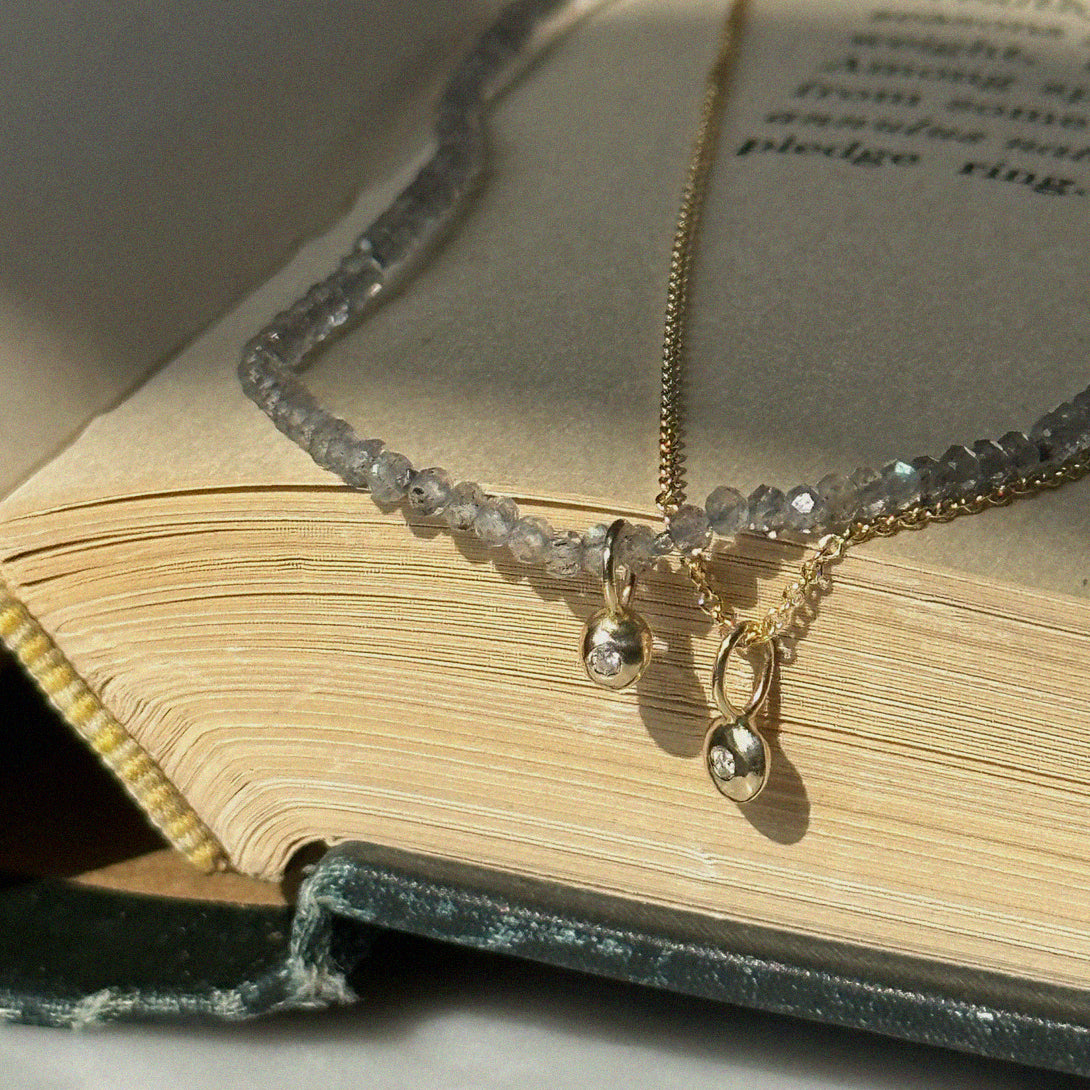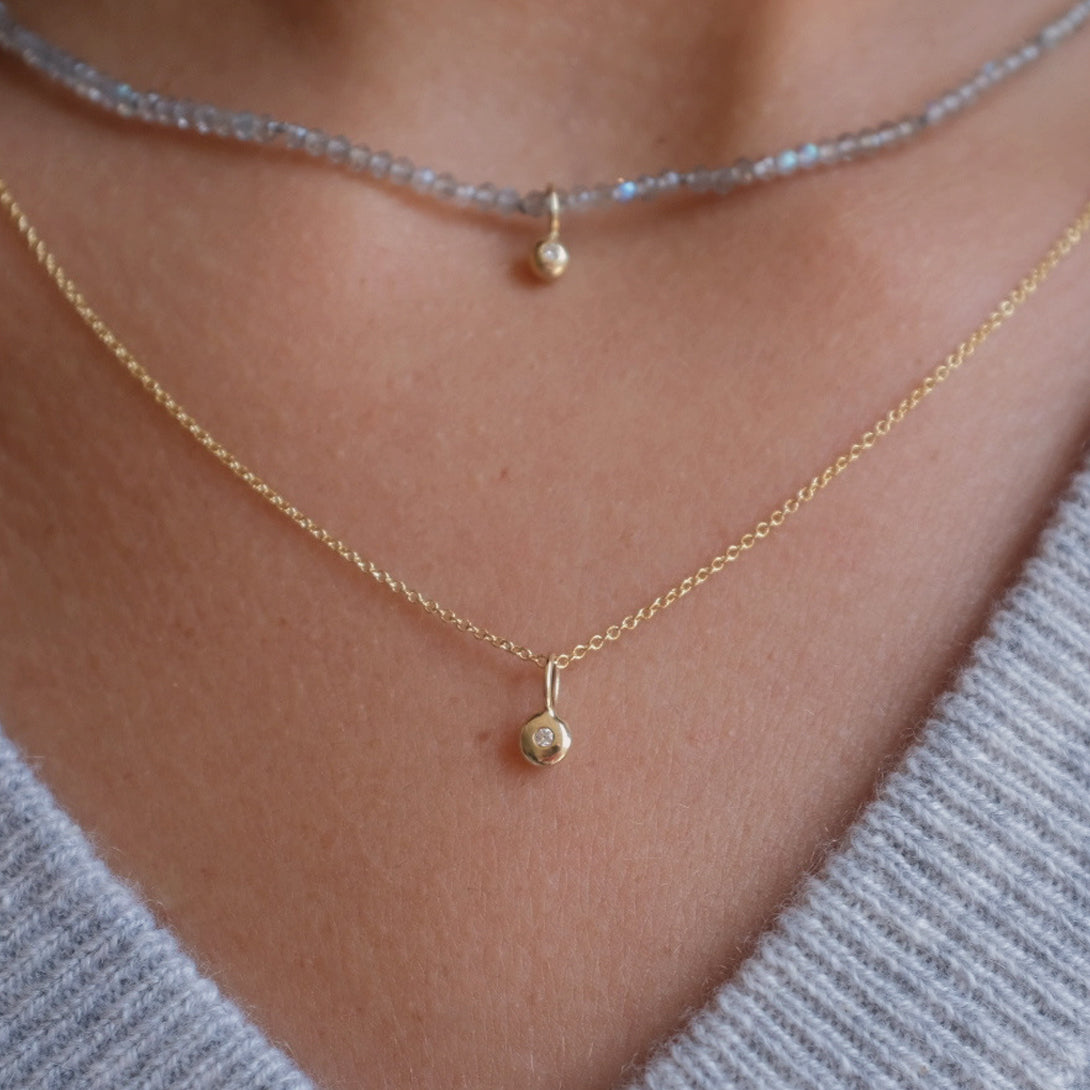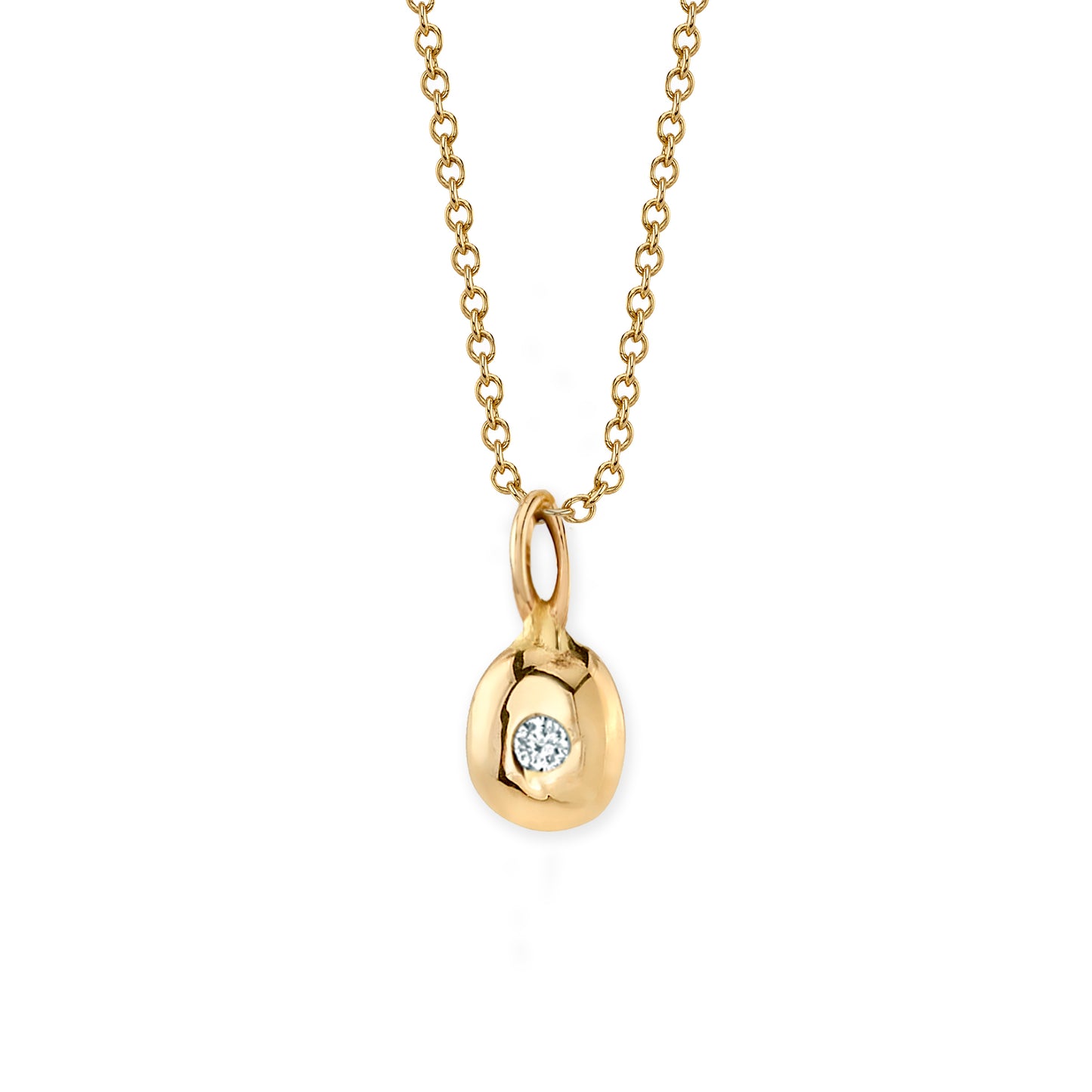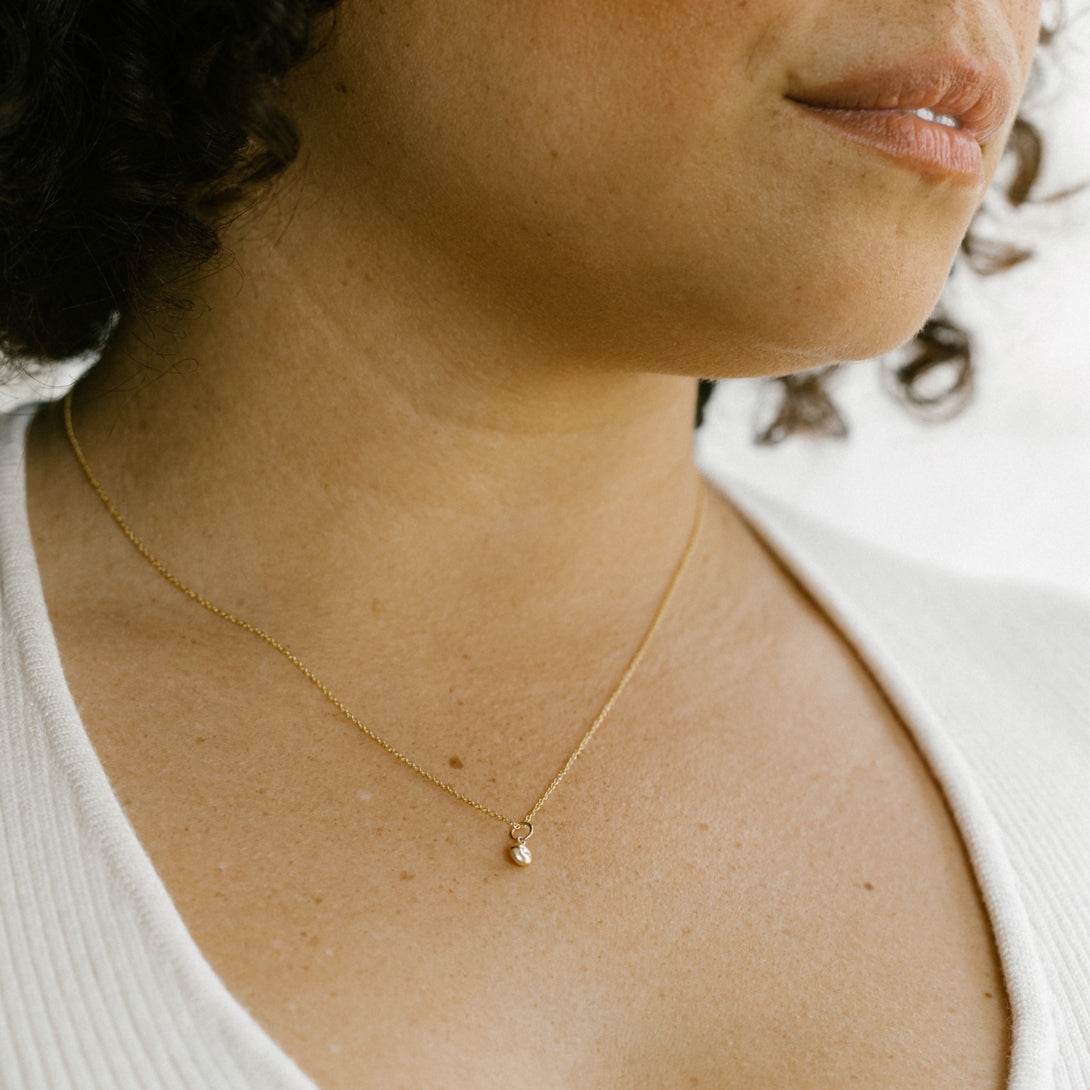 Customer Reviews
11/23/2023
Cassidy W.

United States
Beautiful work!
Starling does everything perfectly! This pebble charm is the perfect gift!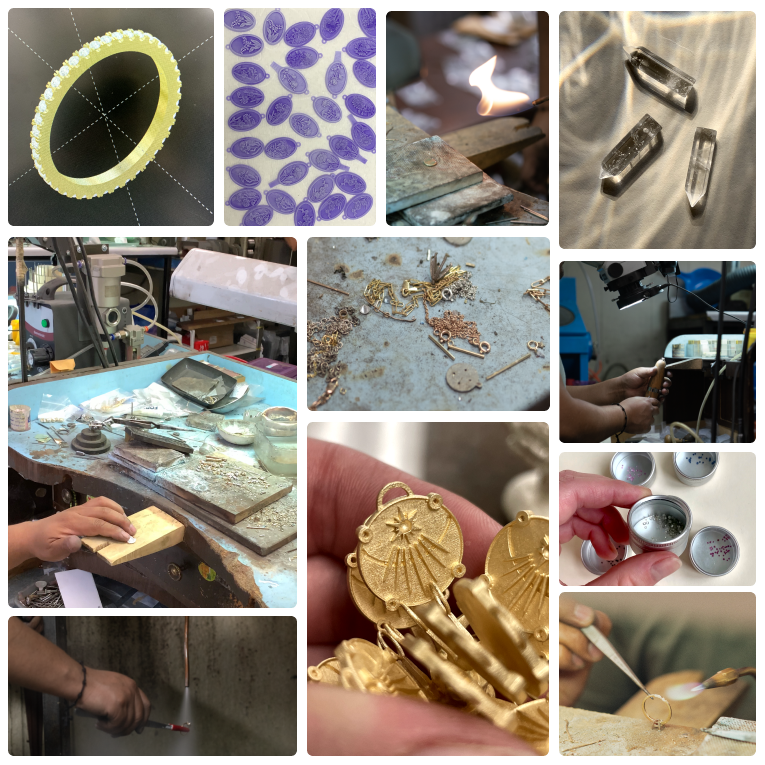 We are proud to say all of our jewelry is handmade in Downtown Los Angeles. Every little detail is done by hand, from refining old gold pieces, reclaiming diamonds, sketching, creating 3D CADs, printing wax models, making molds, lost wax casting with our recycled 14k gold, tumbling the metal casting, sanding, soldering, polishing, setting, engraving and finishing. Each piece is handled with care as it arrives to you, including folding every box, tying every ribbon, and shipping with services we trust.
MORE TO LOVE
Regular price

Sale price

$220.00

Unit price

per

Regular price

From $350.00

Regular price

Sale price

From $350.00

Unit price

per

Regular price

From $550.00

Regular price

Sale price

From $550.00

Unit price

per

Regular price

From $360.00

Regular price

Sale price

From $360.00

Unit price

per

Regular price

From $140.00

Regular price

Sale price

From $140.00

Unit price

per

Regular price

From $1,120.00

Regular price

Sale price

From $1,120.00

Unit price

per

Regular price

From $1,380.00

Regular price

Sale price

From $1,380.00

Unit price

per

Regular price

From $1,500.00

Regular price

Sale price

From $1,500.00

Unit price

per

Regular price

Sale price

$2,700.00

Unit price

per

Regular price

Sale price

$950.00

Unit price

per

Regular price

From $880.00

Regular price

Sale price

From $880.00

Unit price

per

Regular price

From $3,940.00

Regular price

Sale price

From $3,940.00

Unit price

per

Regular price

Sale price

$600.00

Unit price

per

Regular price

From $1,570.00

Regular price

Sale price

From $1,570.00

Unit price

per

Regular price

From $250.00

Regular price

Sale price

From $250.00

Unit price

per

Regular price

From $200.00

Regular price

Sale price

From $200.00

Unit price

per

Regular price

From $115.00

Regular price

Sale price

From $115.00

Unit price

per

Regular price

From $180.00

Regular price

Sale price

From $180.00

Unit price

per

Regular price

From $690.00

Regular price

$520.00

Sale price

From $690.00

Unit price

per

Regular price

From $610.00

Regular price

Sale price

From $610.00

Unit price

per

Regular price

Sale price

$540.00

Unit price

per

Regular price

From $400.00

Regular price

Sale price

From $400.00

Unit price

per

Regular price

From $370.00

Regular price

Sale price

From $370.00

Unit price

per

Regular price

From $640.00

Regular price

Sale price

From $640.00

Unit price

per

Regular price

From $570.00

Regular price

Sale price

From $570.00

Unit price

per

Regular price

From $490.00

Regular price

Sale price

From $490.00

Unit price

per

Regular price

From $610.00

Regular price

Sale price

From $610.00

Unit price

per

Regular price

From $2,980.00

Regular price

$520.00

Sale price

From $2,980.00

Unit price

per

Regular price

From $370.00

Regular price

Sale price

From $370.00

Unit price

per

Regular price

From $410.00

Regular price

Sale price

From $410.00

Unit price

per

Regular price

From $400.00

Regular price

Sale price

From $400.00

Unit price

per

Regular price

From $610.00

Regular price

Sale price

From $610.00

Unit price

per

Regular price

From $504.00

Regular price

$630.00

Sale price

From $504.00

Unit price

per

Regular price

From $140.00

Regular price

Sale price

From $140.00

Unit price

per

Regular price

From $610.00

Regular price

Sale price

From $610.00

Unit price

per

Regular price

From $170.00

Regular price

Sale price

From $170.00

Unit price

per

Regular price

From $370.00

Regular price

Sale price

From $370.00

Unit price

per

Regular price

From $610.00

Regular price

Sale price

From $610.00

Unit price

per

Regular price

From $610.00

Regular price

Sale price

From $610.00

Unit price

per

Regular price

From $610.00

Regular price

Sale price

From $610.00

Unit price

per

Regular price

From $610.00

Regular price

Sale price

From $610.00

Unit price

per

Regular price

From $610.00

Regular price

Sale price

From $610.00

Unit price

per

Regular price

From $400.00

Regular price

Sale price

From $400.00

Unit price

per

Regular price

From $610.00

Regular price

Sale price

From $610.00

Unit price

per

Regular price

From $530.00

Regular price

Sale price

From $530.00

Unit price

per

Regular price

From $610.00

Regular price

Sale price

From $610.00

Unit price

per

Regular price

From $370.00

Regular price

Sale price

From $370.00

Unit price

per